Here are the documents for face mask exemptions. First two are to be sent to your GP. Third one is to the owners of a premises that you have been discriminated with refusing a service because of no face cover.  The fourth document is good to print and have few copies with you all the time and give it to the business owner or manager in a business premises that said first time to you that you have to have a face cover to use their service.
They are all available on a website of:
And this document below is an example of what it will be like if any business premises will refuse you any service (I show it to the manager if they are not letting me in)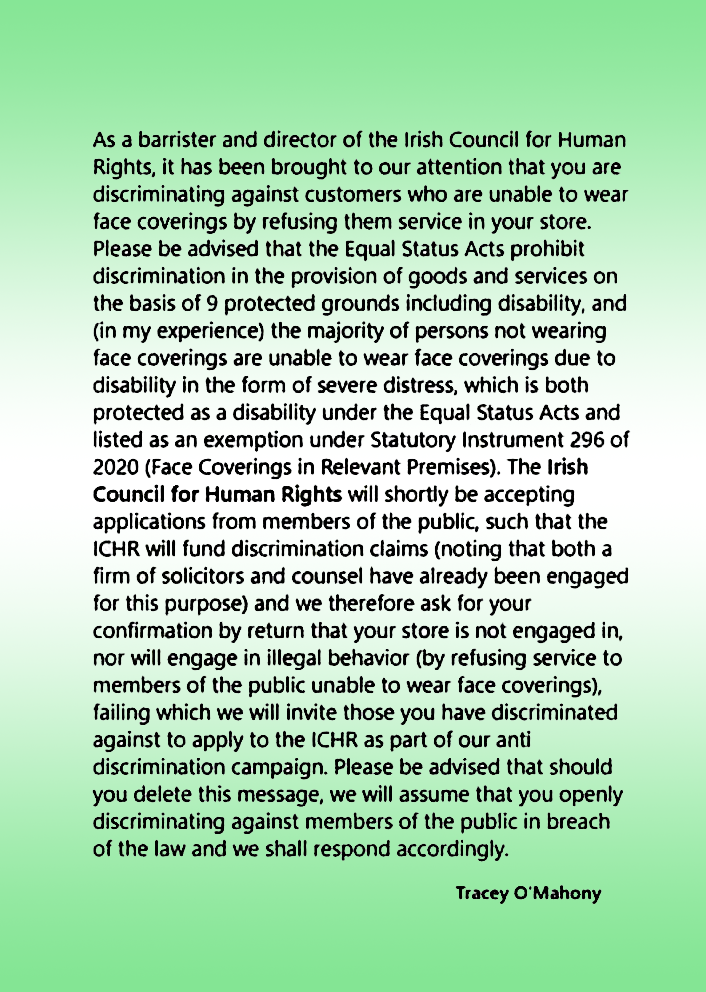 ---
Please note that this memo does not constitute legal advice, nor is it intended to create a solicitor-client relationship. You should consult a solicitor regarding your individual situation. While every care has been taken to ensure that the content is useful and accurate, no guarantee, undertaking or warranty is given in this regard, nor is any legal liability or responsibility accepted for the content or the accuracy of the information so provided, or, for any loss or damage caused arising directly or indirectly in connection with reliance on the use of such information.
Hits: 179